Brake Repair Services
Disc brake Service
Drum brake Service
Inspection & Diagnosis
ABS Diagnosis
Brake Fluid Flush
Brake Repair services
Disc brake Service
Drum brake Service
Inspection & Diagnosis
ABS Diagnosis
Brake Fluid Flush
Maintenance Services
Oil Change Service
Classis Lubrication
Transmission Service
Cooling System Flush
Tire Rotation & balance
ENGINE PERFORMANCE services
Drivability Diagnosis
Fuel Injection Service
Computer System Diagnosis
Maintenance Tune-up
Emission Diagnosis / Repair
Maintenance Services
All Lighting
Batteries
Alternators
Air bag System
Accessories
ELECTRICAL SYSTEM
All Lighting
Batteries
Alternators
Air bag system
Windshield Wipers
Brake Repair Services
Disc brake Service
Drum brake Service
Inspection & Diagnosis
ABS Diagnosis
Brake Fluid Flush
Brake Repair services
Disc brake Service
Drum brake Service
Inspection & Diagnosis
ABS Diagnosis
Brake Fluid Flush
Maintenance Services
Oil Change Service
Classis Lubrication
Transmission Service
Cooling System Flush
Tire Rotation & balance
ENGINE PERFORMANCE services
Drivability Diagnosis
Fuel Injection Service
Computer System Diagnosis
Maintenance Tune-up
Emission Diagnosis / Repair
Maintenance Services
All Lighting
Batteries
Alternators
Air bag System
Accessories
ELECTRICAL SYSTEM
All Lighting
Batteries
Alternators
Air bag system
Windshield Wipers
Make an Appointment
Canadian Import Auto is the Best


car Repair Shop
Have you encountered a body shop which just took your money but did not really bring any good value to your car? Are you looking for an auto body repair shop in Calgary that can give you all the services that you need for car? So if you're looking for a full services automotive garage with excellent customer service, Canadian Import Auto is the place for you.
Make your car appear dashing all the time and be sure that your car is getting the body work that it needs with our 1 stop shop. We are restoring a vehicle to it's original form after it's been involved in an accident.
Enjoy convenient car repair and maintenance at your home or office. It's as easy as one two three
Book Appointment

Tell us what your car needs or ask for a diagnostic. Receive a free, fast & fixed quote.

Get your car Fixed

That's it. No more waiting in repair shops – our mechanics come to you.
Excellence in Automotive
Services Since 1987
Customer Testimonials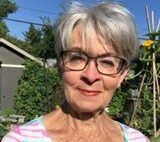 My first time at CIA was very impressive and refreshing!
Brought my 2001 Mercedes Benz to their shop, and asked to know how road worthy it is. Total brakes, new engine oil and wheel bolts to replace bent ones…..through the entire process – I was shown the exact condition of my car, (zero brake pads….) and also the new parts (authentic from Germany), as well as the oil which is superior to any oil . Throughout this service, I was treated with utmost respect, and they are totally professional as well as transparent/informal/sociable/friendly. I plan to go to CIA for as long as I drive and need honest service on my car. Thank you, Richard and Nathalie!
Great service great people!!
Richard and Natalie are great people to deal with and have helped me several times when I needed repairs. Good service and pricing and ready to help.
Great experience and highly recommended!
Called last week to inquire on that I thought was a leaking air spring on my Mercedes. Natalie was extremely professional and offered to order in the parts and suggested bringing the vehicle in to confirm my diagnosis. Brought it in today and after a professional assessment it was found to be a much simpler repair, saving me hundreds of dollars. Richard and Natalie have earned my trust and I will be taking my Benz here from now on. Great experience and highly recommended.
I Have taken 2 vehicles to Richard and he is amazing.
I Have taken 2 vehicles to Richard and he is amazing. Not only has he saved me thousands but helped me with a recent new vehicle purchase from a very greasy car dealership (which paid the $1400 bill on repairs they tried hiding). I will never go anywhere else. My current vehicle is a Benz and my previous a BMW. He found a serious amount of issues with my BMW another shop didn't catch during a prepurchase inspection so we ended up being stuck with it. BMW quoted us almost $10,000 and Richard did all the repairs for $3,700. He is a master mechanic from Germany and I don't doubt his knowledge. Very upfront, easy to deal with and extremely reasonable.
Canadian Import Auto is absolutely wonderful!
Highly recommend Richard and Natalia Iwinski
Wow!!!!
Bought my car from them after the insurance company and body shops tried to screw around. Mine was also considered a write-off after a side impact. When are insurance companies and body shops going to quit ripping people off. It is a known fact that they do as uncovered by Market Place. If you are looking for a new home to take your car or any vehicle, this is the place to go. Wonderful owners.